Alcaraz has become the youngest grand slam men's champion. Before him, Rafael Nadal was the youngest grand slam winner, which he won at the 2005 French open. Most of you might be thinking about who Alcaraz is and what you mean by US open. Hence, keeping this in mind, I have written this article. Let's see what it is.
Carlos Alcaraz
Carlos Alcaraz Garafia, a well-known professional tennis player, was born in May 2003. Recently this man has been the world's no. 1 singles player ranked by the Association of Tennis Professionals(ATP). He has won six singles titles ATP, that includes Grand slam at the US Open and two Masters 1000 titles. As he has won the US Open, it makes him the youngest ever men's world No.1. he is only 19 years, four months, and six days old. He is also the first teenager who has achieved this title.
Early Life
Carlos Alcaraz Garfai was born in El Palmar, Murcia Murcia, Spain. His father's name is Carlos and Virginia. Alcaraz has three siblings. As far as his tennis career is concerned, he started his career at Real Sociedad de campo de Murcia. At this academy, his father was the academy director.
US Open Tennis
The US Open tennis player is generally held every year in new york, and it is also a hardcore court tennis tournament. The Grand Slam has been the chronologically fourth world tournament since 1987. At the same time, the other three tournaments are the Australian Open, French Open, and Wimbledon.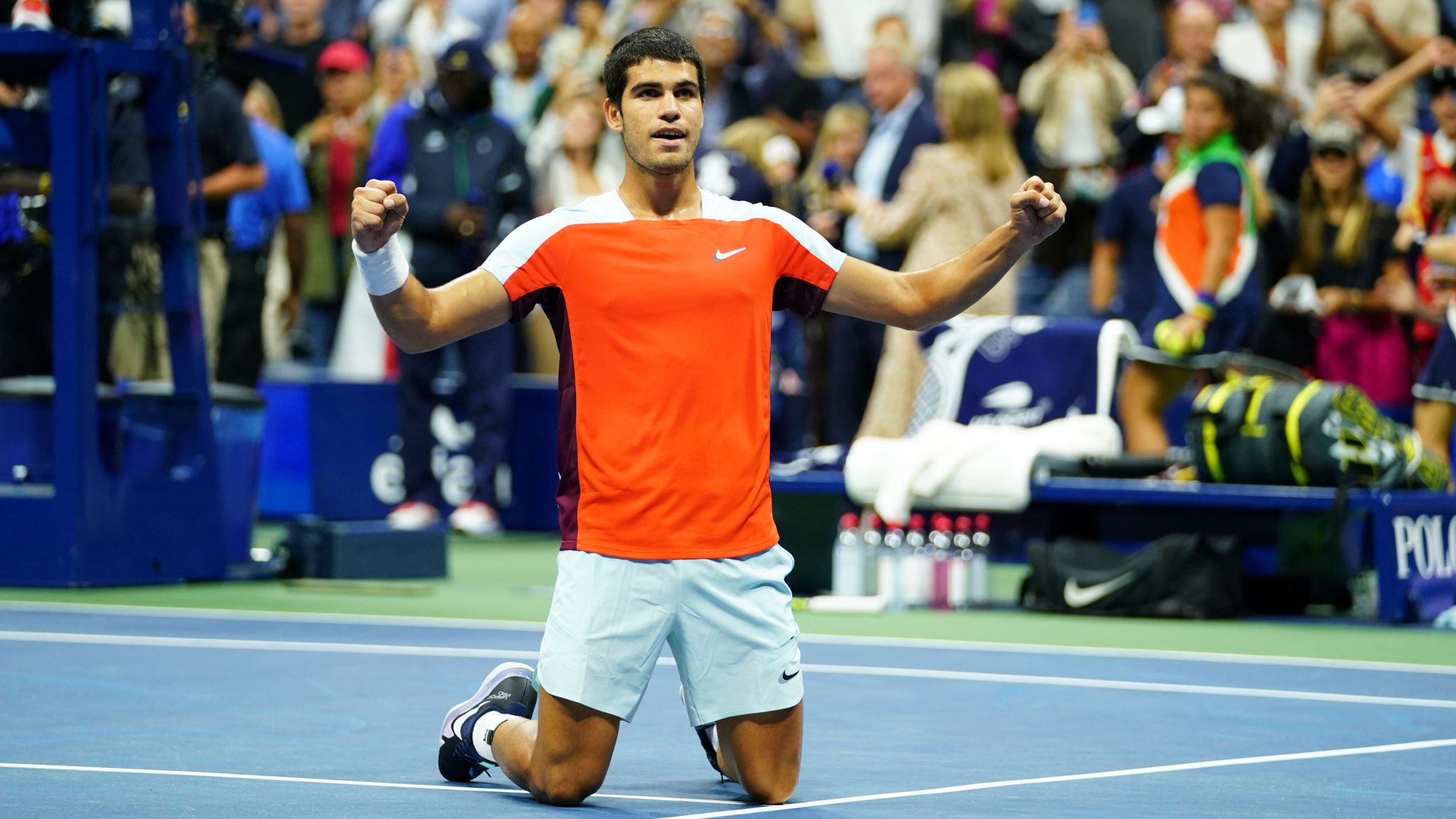 The US Open starts on the last Monday of August and continues for two weeks. It is the oldest tournament in history which began in August 1881, and it was called the US National championship at its origin. It is the only Grand Slam that was neither affected by the Covid-19 Pandemic in 2020 nor was it canceled during world war I and world war 2.
The US Open was played on a hard court surface called Pro Deco Turf from 1978 to 209. The international tennis federation has classified this multilayer cushioned surface as medium fast. The courts are resurfaced before each August every year.
The players who have won the most tennis tournaments are Rafal Nadal (22), a Spanish professional tennis player; Novak Djokovich (21), a Serbian professional tennis player; Roger Federer (20), a Swiss professional tennis player; and Pete Sampras (14), an American former world No. 1 tennis player.
As time passes, new young players emerge; in which Spain's Carlson Alcaraz is one. He is the youngest tennis player who has won his first grand slam title and secured the world number one ranking. This young talented player beat Norway's Casper Ruud 6-4,2-6, 7-6, 6-3 in the final of the US Open on Sunday.
Conclusion
By winning this tournament, Alcaraz has become the youngest Grand Slams men's championship winner since Rafal Nadal at the 2005 French Open and the youngest US open since Pete Sampras in 1990.
Moreover, he has also made a record of spending the most time on the court in a single Grand Slam event.