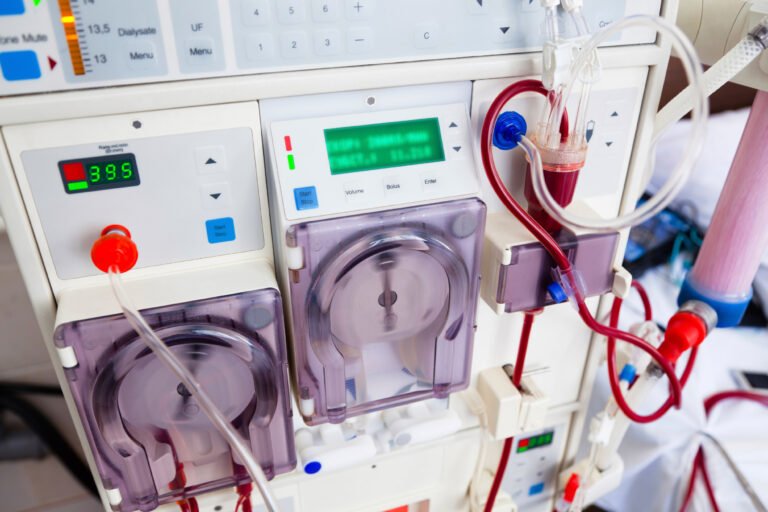 LONDON, May 11, 2022, According to the most recent analysis by Brandessence Market Research & Consulting Pvt Ltd, the Dialysis Equipment Market Value is estimated to reach USD 20.9 billion by 2028, growing at a 5.7 percent CAGR.
In 2021, the global dialysis equipment market was estimated to be worth USD 14.2 billion. Dialysis Equipment Market Size, Share, and Trends Analysis Report, 2022 – 2028, By Product Type (Hemodialysis Devices, Peritoneal Dialysis Devices, Continuous Renal Replacement Therapy (CRRT), Consumables), By Disease Condition (Chronic, Acute), By End-User (Hospitals, Clinics, Ambulatory Surgical Centers, Home Care Settings), By Region, And Segment Forecasts
According to various analysts, the global dialysis equipment market is expected to increase significantly in the approaching years. The increased prevalence of hypertension, diabetes and the increasing occurrences of renal illnesses have been cited as reasons for this development. This has produced a need for sophisticated dialysis equipment and established a scenario in which this industry would increase dramatically. Furthermore, there is a desire for equipment that is simply accessible and portable. This might be used to treat renal disorders remotely, and it is a device that has the potential to considerably increase the dialysis equipment market share in the coming years.
Dialysis Equipment Market: Key Drivers
The continual improvements in technology, as well as the healthcare sector's openness to fresh goods and their development, are major drivers of the worldwide dialysis equipment market. As the number of patients grows, digital identity firms enter the picture as they attempt to improve and make the equipment more accessible. This is a significant component that will drive the market forward indefinitely. It has also been reported that ESRD, or End-Stage Renal Diseases, has increased significantly, and data reveal that it affects a high proportion of individuals worldwide.
The major causes of this condition are high blood pressure and diabetes. These conditions increase the risk of renal disease, and with the diseases on the rise, the market is expected to expand more in the future years. Furthermore, the geriatric population has been quickly growing, and this is where the frequency of these diseases is highest. To assist them, it is necessary to discover strategies to assist them while also growing the dialysis equipment business. Patients who are intolerant to quick changes in fluid balance and remaining renal functions have an urgent need for dialysis. This will have a significant impact on the market as a whole. Haemodialysis is a type of dialysis that has several advantages and imposes fewer limitations. The method is quite simple to set up at home.
Dialysis Equipment Market: Key Trends
The current trend in the dialysis equipment market indicates that governments have been investing funding to assist develop the healthcare industry, particularly in emerging nations. This will continue to drive sales of this equipment because there is a high demand for technologically improved medical equipment. This bodes well for the sales forecast.
A further reason for the dialysis equipment market is the increasing tendency of renal injury among children when survival chances are quite low. They require dialysis on a continual basis, thus pediatric dialysis is one industry that will drive the market very well. Manufacturers are attempting to optimize the market and therapy for age groups. This particular trend will greatly boost equipment sales in the next years. Another feature that works well for the worldwide market is the quantity of innovation that is being produced in the industry, which is projected to greatly increase market sales.