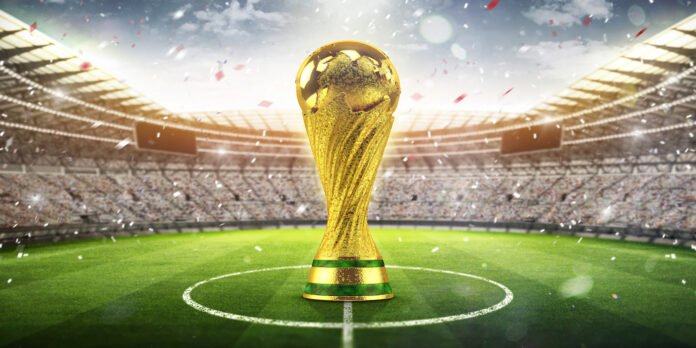 Everyone is enthusiastic to cheer up their favorite team at this mega event in Qatar. But if you are one of those who do not know how many teams have qualified for this tournament, then this article is for you. Let's begin. Thirty-two teams qualify for the FIFA world cup 2022, which will start on November 20, the national day of Qatar, and will end on Dec 18, 2022. Go through the list below to check whether your favourite team has made up for the world cup.
Teams that qualified for FIFA World Cup.

Argentina
Australia
Belgium
Brazil
Cameroon
Canada
Costa Rica
Croatia
Denmark
Ecuador
England
France
Germany
Ghana
Iran
Japan
Mexico
Morocco
Netherlands
Poland
Portugal
Qatar
Saudi Arabia
Senegal
Serbia
South Korea
Spain
Switzerland
Tunisia
Uruguay
USA
Wales
Where will teams stay during the tournament?
Handling such a mega event has always been a challenging task to perform. But the larger the event, the greater the revenue will be. Now we will discuss where the teams will stay in Qatar during these 28 days. It has been said by football's world governing body while announcing the hotels and training venues for the 32 sides that three-quarters of the teams at the world cup in Qatar will stay within a 10km radius of each other. Contrary to the past tournament, every team will remain in the same hotel and use the same training throughout the tournament.
Moreover, four and five stars hotels to Vilas, resorts and non-hotel accommodations, sports academy residences, and school/university housing have been scheduled for accommodation range for the players.
Given below is the list of the team along with their staying place in Qatar
Argentina: Qatar University
Australia: Aspire Academy
Belgium: Hilton Salwa Beach Resort
Brazil: The Westin Doha Hotel and Spa
Cameroon: Banyan Tree Doha
Canada: Century Premier Hotel Lusail
Costa Rica: dusitD2 Salwa
Croatia: Hilton Doha
Denmark: Retaj Salwa Resort
Ecuador: Hyatt Regency Oryx Doha
England: Souq Al Wakra Hotel
France: Al Messila
Germany: Zulal Wellness Resort
Ghana: Double Tree by Hilton Doha
Iran: Al Rayyan Hotel Doha Curio Collection by Hilton
Japan: Radisson Blu
Mexico: Simaisma
Morocco: Wyndham Doha West Bay
Poland: Ezdan Palace Hotel
Portugal: Al Samriya Autograph Collection Hotel
Qatar: Al Aziziyah Boutique Hotel
Saudi Arabia: Sealine Beach
Senegal: Duhail Handball Sports Hall
Serbia: Rixos Gulf Hotel Doha
Spain: Qatar University
South Korea: Le Meridien City Centre
Switzerland: Le Royal Meridien
Tunisia: Wyndham Grand Doha West Bay Beach
Wales: Delta Hotels City Centre
Uruguay: Pullman Doha West Bay
USA: Marsa Malaz Kempinski
Intro to groups and schedules for FIFA, 2022.
Qatar being the host team, has qualified for the world cup. At the same time, brazil is the team with the most qualifications for the world cup, 21 times. All 32 teams have been divided into eight groups, with four teams in each. The top two teams of the two groups have qualified for the knockout rounds.
Stadiums at a glance to be Used at FIFA 2022.
Qatar has constructed seven new Stadiums for the event. Here are the names of those seven stadiums.
Khalifa International Stadium
Al Janaob Stadium
Education City Stadium
Al Rayyan Stadium
Al Thumam Stadium
Ras Abu Aboud Stadium
Lusail Stadium,
Conclusion
Qatar started its football journey in 1970. And now, after 52 years, it is hosting this FIFA World cup, a mega event. It has put a lot of effort into making the event successful. It has made seven new Stadiums. Moreover, the tourist industry will also increase and will generate more revenue.