Millions of amateur sleuths have spent their days poring into the details of some gruesome murder since Serial ushered in this golden age for true crime podcasts. There is a morbid and growing community of true-crime podcast obsessives, with their own forums, jargon, and cliches.
With so many people spending so much time thinking about crime, the issue remains: Do true crime podcasts make their listeners nervous about murder — or prepared to solve one on their own?
In Only Murders in the Building, a half-hour Hulu comedy about three strangers living in the same ritzy Upper West Side apartment building and being obsessed with a popular true-crime podcast, the answer to that question is "yes."
These same strangers use their real crime expertise to solve the alleged murder of one of their neighbors while also creating a podcast of their own.
So what we've got here is a well-executed, funny, and fascinating comedy-mystery that leans on the enormous qualities of its all-star ensemble to extract gold from A corny investigator in a 1970s procedural show is played by the famous Steve Martin. Oliver, a Broadway director who hasn't worked in years, is played by Martin Short, who is similarly renowned. Selene Gomez plays Mabel, a mysterious millennial with secrets and stylish boots and more common sense than Charles and Oliver put together.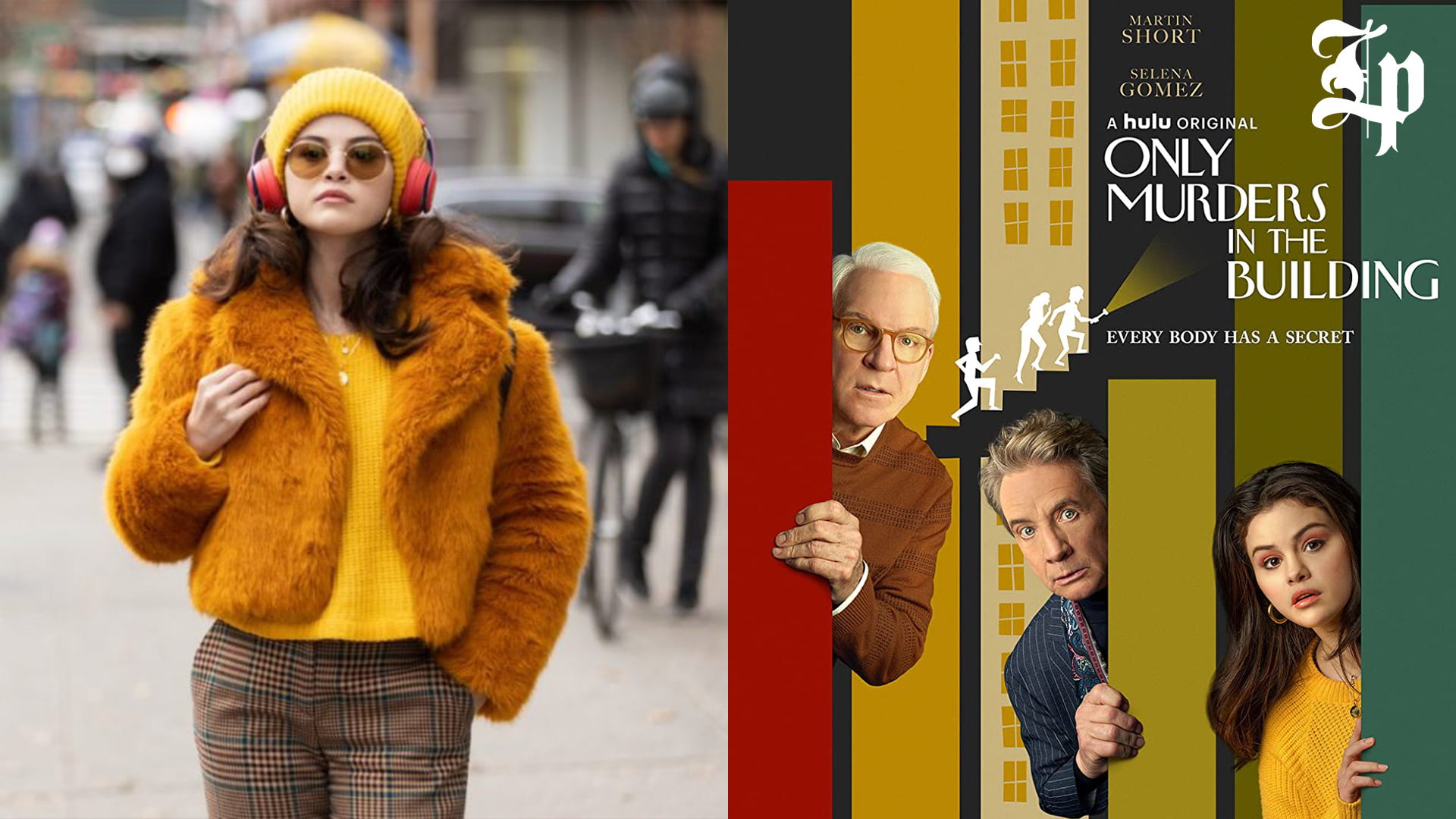 Her role as snarky magician Alex Russo on Disney Channel's blockbuster show made Gomez a household figure, as her fans well know. As a character on the program, Alex was noted for her sarcastic wit, her colorful clothing,
Mabel Mora, Gomez's new role in Only Murders in the Building, isn't all that different from Miss Russo, based on what we've seen in the first few episodes. Alex would have cast magic to get her hands on Mabel's first outfit, which is a stunning yellow jacket.
There are a lot of gags, references, and episodic callbacks in Only Murders in the Building that makes watching it more than once highly enjoyable. In addition, it's highly New York-centric, from the title credits and typeface purposefully recalling an issue of the New Yorker to a long-running series of jokes about a movie-turned-musical that isn't Spider-Man: Turn Off the Dark but injured almost as many actors. As a result, each episode of Only Murders has a Goldilocks-like aspect where nothing is too much or too little.
Martin and Short both have decades of knowledge in comedy, but they've also performed as a team for decades. Their connection and synchronicity, which appears effortless really took over 30 years to establish, only Murders in the Building stand out from the crowd. There's nothing more entertaining than seeing Charles and Oliver's mutual hatred transform into a collaboration based on their fatherly care for Mabel and, of course, a horrible murder. Every moment they share is an example of how comic legends do it.