Netflix has just released Our Father, a documentary based on the horrifying true story of fertility doctor Donald Cline. One would imagine that this case belongs right in the middle of the real crime genre, yet one of the most stunning aspects is that the doctor's terrible actions were not technically classified as unlawful.
Donald Cline was a prominent fertility specialist with a horrific secret that he was impregnating female patients with his own sperm without their knowledge. His "children" had banded together to seek justice decades later.
Everything about 'Our Doctor'
Donald Cline was a well-known and highly regarded reproductive specialist in Indiana. If someone would be having difficulty conceiving and resided in that region in the 1970s then they were quite likely to end up in the care of Donald Cline. He is alleged to have fathered up to 90 children without having the consent of women in the 1970s and 1980s. Cline retired in 2009 after nearly 40 years of practice. Cline assumed he would never be caught since DNA testing was not available at the time.
Cline's patients were told they were receiving donor sperm, with the doctor's specialty being that he offered ladies fresh sperm rather than previously stored sperm. Cline advised his patients not to inform their children how they were created.
Lucie Jourdan, Our Father's director, stated that there was a very precise command that you never ever inform your children that you had reproductive troubles or insemination. This was part of his conversation with his patients. They had faith in their doctor to provide them sound advice. But it had only aided him in getting away with it.
How did Cline get caught?
Jacoba Ballard got a 23andMe test in 2014, when DNA testing was quite popular, and found she had numerous half-siblings. Jacoba Ballard was an only child created using donor sperm, and her test assisted her in uncovering the horrific scam. The brothers became buddies after discovering that Cline had treated all of their parents. They then began to learn more about their ancestors and sought justice against Donald Cline's dark web of deception. DNA tests revealed that Cline had not used any sperm donors at all.
According to The Atlantic, Ballard was among the first siblings to piece together the story's specifics. She informed the magazine that she met her first half-sister on an online donor-conceived kid forum, and they connected because their parents both worked for Cline. She was startled by their physical resemblance when she searched the woman up on Facebook. They subsequently obtained DNA testing and quickly learned that this was only the beginning.
When Ballard presented her results to authorities, she was mostly disregarded. There were no particular criminal charges that Cline could face, there was no statute that said a doctor couldn't inseminate his patients with his own sperm.
The tale went viral, and Cline was finally hauled to court. Cline was convicted in 2017 on two counts: obstructing the inquiry and lying about using his own sperm. He was fined $500 (£400) and had his medical license revoked. Ballard claims that he has fathered between 50 and 90 offspring, with more and more siblings appearing to this day.
What became of the Logelin family?
Matt and Liz Logelin had been married for 12 years before her death. The couple met while they were adolescents and began a long-distance romance while in college, which continued when Liz worked as a management consultant in California and Matt studied sociology in a doctoral programme in Chicago. After marrying in 2005, the couple moved to Los Angeles and bought a house just a few months before Liz became pregnant.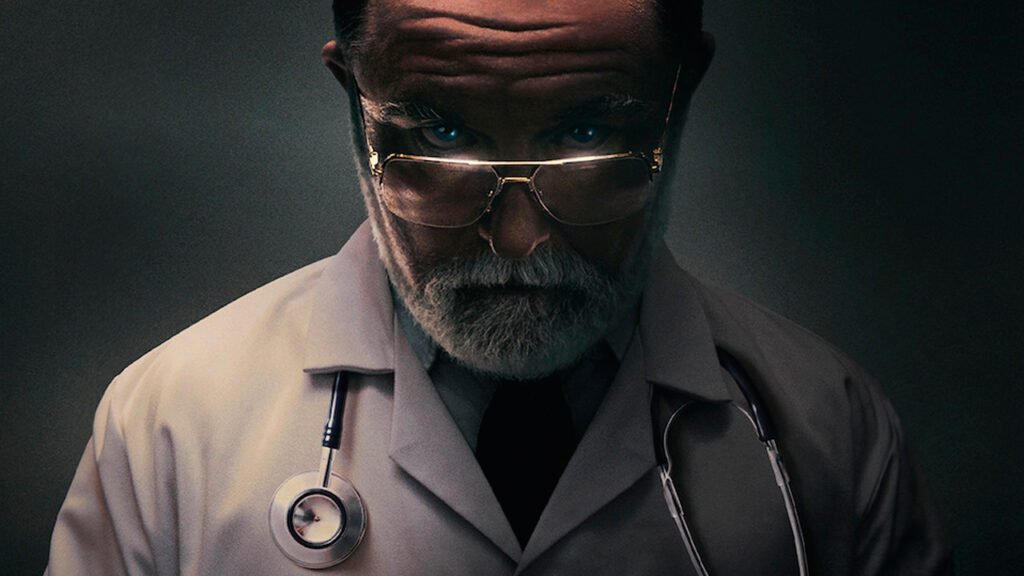 Liz's pregnancy was difficult, as Logelin detailed in his book, and she spent several weeks in the hospital on bedrest before giving birth to their daughter.
Liz, however, would be unable to experience any of these events with her daughter. Logelin described what happened the next day when Liz tried to get out of bed after Maddy was delivered. Logelin was escorted out of the hospital room after she grew lightheaded and collapsed. And she was never going to be able to hold her kid. Liz had a pulmonary embolism, which is a sudden blockage of an artery in her lungs.
Sharing Liz's story with the world
During Liz's pregnancy, Logelin launched a personal blog to remain in touch with family and friends. After Liz died, he began to use that place to express his grief and speak up about his challenges with fatherhood. Thousands of people read his postings, and many wrote comments, with some providing parenting advice and others expressing grief for Logelin's loss.
The success of Logelin's blog rocketed both him and Maddy to Internet celebrity; they appeared on television, and Logelin went on to create the Liz Logelin Foundation, which gives financial assistance to widows and widowers with young kids. After receiving support from other widows in the aftermath of his wife's death, Logelin was inspired to establish a charitable foundation. It is going to be so strong and large in the community that the strength of that network would turn it into something that could help ease the pain and reduce the hurt which was felt by widows and widowers with children everywhere.