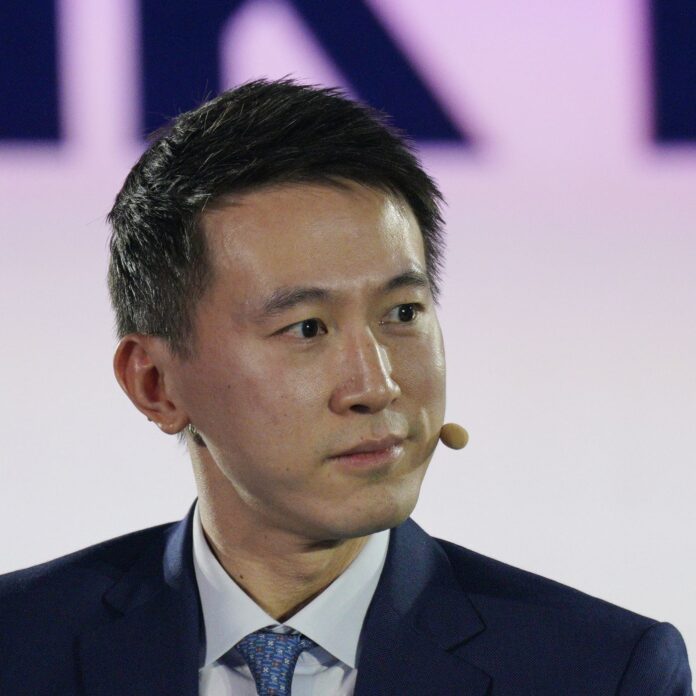 The emphasis has now been placed on TikTok's mysterious CEO Shou Zi Chew amid growing global mistrust of the Chinese app that could result in the app getting ban in the United States 
The Dilemma 
The 40-year-old Singaporean will speak on Thursday about the app's data security and privacy policies as well as address the growing concerns over its suspected connections to Beijing before the US House Energy and Commerce Committee. Little is known about his way of doing things or even the extent of his influence within the business. The public face of TikTok, chief operating officer Vanessa Pappas, was questioned by Congress last September on US data transfers to China. According to a New York Times story published in September, which cited former TikTok and ByteDance officials, Mr. Chew's power to make decisions is constrained and ByteDance founder Zhang Yiming is the one who is really in charge of the organization. But now that TikTok's ties to the Chinese government are coming under intense investigation, the social media platform is making Mr. Chew the centre of attention in the public eye. 
The career of Shou Zi Chew
The company considered it worth mentioning that he is not from China but rather is a Singaporean born in Singapore in a letter sent to MPs last June, underlining the fact that it acts independently of parent company ByteDance. He was born and brought up in the city-state, went to a prestigious Chinese-language school, and speaks Mandarin and English with ease. During his military conscription, he held the distinguished position of officer in Singapore's armed services. 
Mr. Chew graduated from University College London with a bachelor's in economics before getting admitted to Harvard Business School, where he received an MBA and also worked as an intern at Facebook when it was still in its starting days. He reportedly spent five years working for the investment firm DST, where he oversaw a group that invested early in ByteDance in 2013. In addition to this, he spent two years working as an investment banker at Goldman Sachs. The Chinese smartphone juggernaut Xiaomi, where he later served as president of its international business, hired him to lead them through its 2018 IPO.
In March 2021, he resigned and joined ByteDance, where he became the first individual to hold the position of chief financial officer. Two months later, following the sudden resignation of his predecessor Kevin Mayer due to the Trump administration's efforts to force the sale of TikTok's US assets, he assumed the position of TikTok CEO.
Mightiest challenge
As US politicians demand that TikTok transfers control of its US assets or be ready to face a ban, Mr. Chew is now swimming in deep and hot waters, swarming with sharks. The TikTok ban campaign is fueled by a "toxic American political atmosphere," according to an opinion coined on Tuesday by the state-run Global Times, and it will surely be against free market principles. TikTok's Chinese heritage is deemed to be an "original sin" by American officials and lawmakers, it said. Mr. Chew, who is under constant pressure from both parties, seems to have started something of a charm offensive in recent times. 
Nearly a year after taking control of the platform, he created his own TikTok account, @shou.time, in February of last year to share snippets of his personal life. Since then, Mr. Chew's over 18,000 followers have witnessed him attending NBA and Super Bowl events, meeting famous people like Bill Murray, and badly attempting a dance with Ciara.
He has worked the media circuit, stating in interviews that he enjoys playing golf and that comedian Kevin Hart is one of his favorite celebrities. The father of two, who is wed to Vivian Kao, the CEO of an investment firm, said he forbids his "too young" kids from using TikTok.
Reiterating assurances that TikTok does not represent a threat to US interests, he has recently made the rounds of major US media outlets.
Additionally, he directly requested assistance from US users of the program. He requested their input in a video that was uploaded on TikTok's official account on Monday evening in Washington.