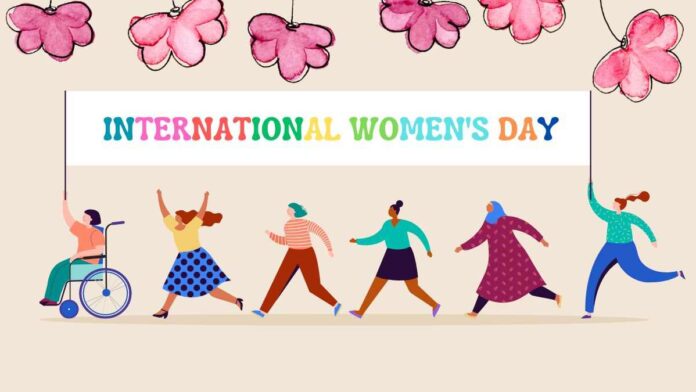 Women, who are an essential component of society, have endured a great deal of suffering. Some individuals believe that women are weak, while others assert that women lack potential when compared to men. Over the course of history, women have been subjected to violence, and sexual harassment, and were denied the right to vote until they stood up for their rights.
In the 20th century, specifically, women in the United States took a stand for their rights in a democratic nation. They did so because they were experiencing violence and being left behind in the workplace. As a result, they initiated a movement to secure their rights.
Journey of the IWD
The first recorded celebration of women's rights took place in 1911, with rallies occurring in Switzerland, Germany, and Denmark. Millions of people participated in this event to raise awareness for women's rights. Since then, the movement has progressed from combating violence against women to striving for workplace parity. 
International Women's Day was officially recognized in the United States, but in many other countries, it is celebrated in a decentralized manner and may not receive much recognition. However, countries such as China, Russia, and Uganda have declared this day a holiday to acknowledge the importance of women in their sports, culture, and customs.
The theme of IWD 2023
The United Nations has designated this year's theme for International Women's Day as "Digital, Innovation, and Technology for Gender Equality." Shockingly, according to United Nations reports, 259 million women still lack access to the internet despite this technological era. Additionally, the report highlights that women are also underrepresented in fields such as science, technology, engineering, and mathematics, resulting in the loss of potential talent.
Moreover, this year's theme emphasizes not only the significance of technology in promoting women's rights but also sheds light on the widening digital gender gap that negatively impacts job opportunities for women and their safety online.
In the 21st century, the United Nations has shifted its focus from solely advocating for gender equality to addressing pressing issues such as poverty and violence that disproportionately affect women. According to the United Nations' 2021 report, approximately one in three women experience physical or sexual violence, with economic limitations for women being a significant contributing factor.
Conclusion
In recent times, there has been an effort to make International Women's Day more inclusive of racialized women, transgender individuals, non-binary individuals, and those who identify as gender non-conforming. The early movement primarily consisted of cisgender white women fighting for voting rights, but there has been a push towards greater intersectionality and inclusion in the modern era.