U.S. Sprinter Sha'Carri Richardson Will Not Compete In The Tokyo Olympics. Sha'Carri Richardson, a US track and field athlete headed to the Olympics in Tokyo was recently suspended for one month after failing a drug test. She tested positive for marijuana, and I believe they don't want people to know that it doesn't make you lazy.
Let's start with April. Sha'Carri Richardson ran 100 meters in 10.72 seconds, the sixth-fastest time in history; she's the most exciting sprint star since Usain Bolt, but she's banned from the Tokyo Olympics because she smoked marijuana, a plant that grows naturally on the earth and is legal in most places now. To be clear, when I say banned from the Olympics, I mean she's suspended for one month after testing positive for marijuana.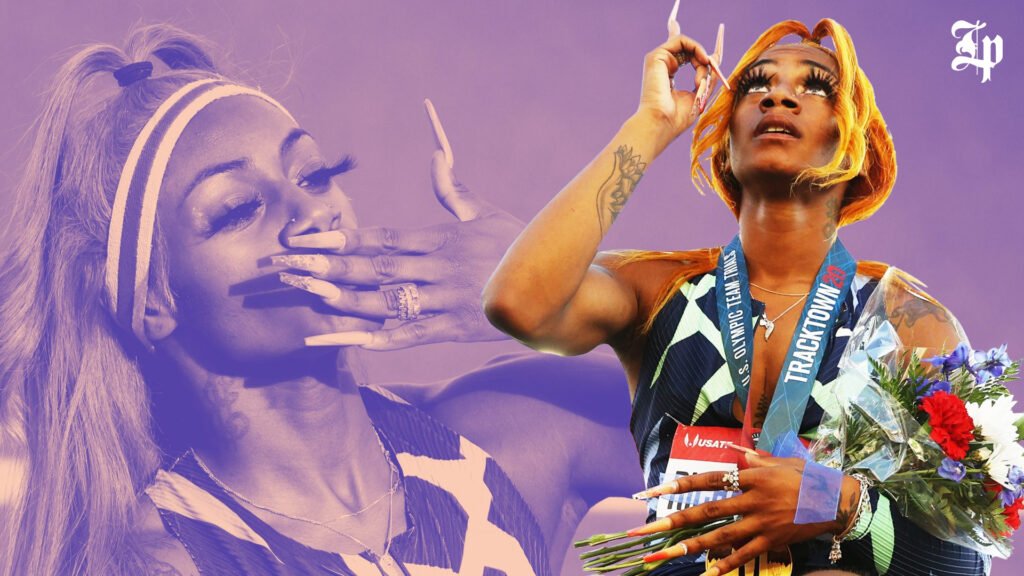 This implies that she will very certainly miss her sprint date. She failed this test following her victory in the Olympic qualifying hundred-meter event at the track and field trials in Oregon. The United States Anti-Doping Agency, or USADA, said in a statement that Richardson's competition results acquired on June 19, 2021, including her Olympic qualifying performance in the team trials, had been annulled. She forfeits any medals, points, or prizes she may have won; nevertheless, even though this ban prevents her from competing in her trademark event at the Tokyo Olympics, she may still be able to compete in the 100-meter relay.
THC has become a newly classified drug that they test for now, and athletes who test positive for any substance on their unique lists usually face a three-month suspension unless they can prove that their use of the importance occurred outside of competition and unrelated to sports performance. Fortunately, Sha'Carri was able to finish a cannabis-related program that reduced that three-month time frame to only one month. But it might have been three months because she is unable to compete in her event. Regardless of all of this, she handled the situation well.
She went on to declare on NBC's Today show,
"I want to accept responsibility for my acts." I'm not looking for an excuse, and I'd like to apologize to my fans, my family, and my sponsors, as well as my haters. I know that when I step on the track, I don't represent myself; I represent a community that has shown me great support and great love."
What's tragic here is that Richardson only turned to cannabis for its therapeutic benefits to help him.
Commercial businesses said in a statement that it makes precisely zero sense for regulators to continue to take punitive actions against athletes like Sha'Carri Richardson or anyone else who chooses to consume cannabis in their off-hours. It truly is baffling because she is still one of the top athletes in her category despite all of this. Still, in closing for her interview regarding this recent ban, Richardson said this would be the last time the Olympics don't see Sha'Carri, and this will be the last time the US doesn't come home with a gold medal in the 100 meters.
She shared her views on the Olympic suspension
Olympics is just one game. I'm 21. I'm very young. I have plenty of games left in me to compete in, and I have plenty of talent that backs me up. After my sanction is up, I'll be back and ready to compete. This will never happen again.
Learn More About Latest News