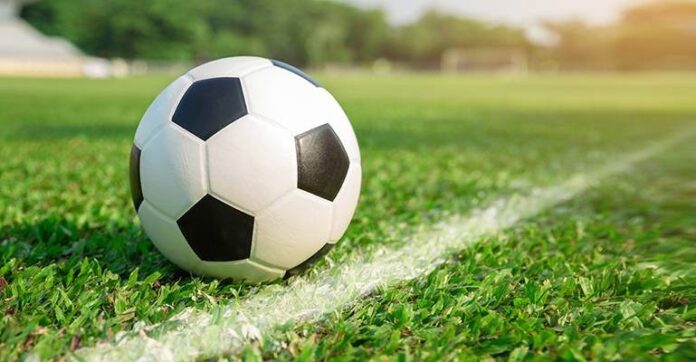 Former football players from Manchester United, Liverpool, and Arsenal are some of the most well-known athletes that have announced their retirement in recent months. Football players, including Cristiano Ronaldo and Zlatan Ibrahimovic, know that time does not stand still for mortal beings.
We've looked at 11 well-known figures who made the decision to retire in 2022.
Jack Wilshere
Those who remember Wilshere dominating Xavi and Iniesta as a youth will find his decision to retire somewhat of a stomach hit. He will be the first retired football player that a particular younger generation remembers breaking through as a budding star.
He posted a lengthy statement on Twitter that is pretty moving. Isn't it a little dusty in here?
Jermain Defoe
He was well-liked in Sunderland for his accomplishments and the connection he built with the locals.
Sadly, his fanciful return to the Stadium of Light in January didn't go as well as anticipated. The 39-year-old made just seven appearances (two of which were starts), failed to register a goal, and finally decided to hang up his boots a few weeks early after realizing this was one job too far.
Even yet, Sunderland ultimately advanced through the playoffs, so everything is well that ends well.
Mousa Dembele
One of the most visually appealing midfielders in Premier League history, injuries prevented Dembele from continuing to rampage about the field into his 30s.
He joined the Chinese Super League team Guangzhou Evergrande in January 2019 at just 31 after leaving Tottenham. He saw out his term and declined a renewal offer three years later, saying he was done with spending more time with his family.
Mark Noble
Any West Ham supporter who has had a few beers will almost certainly launch into an emotional tirade about how it is a travesty that Mark Noble has never received an England cap.
Such one-club legends are an endangered species.
Martin Skrtel
Surprisingly, the Slovakian won just one League Cup during his eight years with Liverpool, but after leaving Anfield for Besiktas in 2016, he had something of a late-career swan song.
In the following season, he won the Turkish Super Lig championship with Istanbul Basaksehir rather than Besiktas. He retired earlier this year after leading Spartak Trnava to the Slovak Cup.
Adebayo Akinfenwa
Just a few days after turning 40, Adebayo Akinfenwa, the largest cult figure in Football League history (both literally and figuratively), decided to retire.
In a career that saw him begin in 2001 with Lithusia club FK Atlantas, play in the Welsh Premier League with Barry Town, and spend years toiling away in the second, third, and fourth divisions of the English league system, The Beast represented 14 different clubs and scored 233 goals in 794 games.
With a late substitution in the League One Play-Off final loss to Sunderland, it was only fitting that his farewell took place at Wembley Stadium.
Scott Brown
Brown became one of the key personalities in Scottish football over the previous three decades, making over 500 games in the Scottish Premiership and winning 12 cups and 10 league titles with Celtic over the course of 14 legendary seasons.
Callum McGregor, the club's current captain, said in a tribute video, "It's a sad day to see him retire, but he retires with a huge legacy behind him as a football player, as a Celtic player, as a Celtic captain, and a Celtic legend."
"I wish him all the best in his next chapter, but what a legacy he leaves behind."
After declaring his retirement and finishing his final season as a player-coach at Aberdeen, Broony has subsequently been named the manager of Fleetwood Town.
Carlos Tevez
After only a few weeks of declaring his retirement, El Apache was recently named the manager of Argentina team Rosario Central, continuing his turbulent football career.
Aleksandar Kolarov
Imagine your utter terror as you stand behind a wall and witness Kolarov poised to take a free kick while standing over the ball.
Numerous Serie A defenders will not experience that nightmare throughout the upcoming season. The Serbian retired at the age of 36 after just making three substitute appearances in the previous campaign.
Bruno Alves
After a brief time in Greece with Apollon Smyrnis, one of those players you figured would keep on playing forever, Bruno Alves has officially announced his retirement.
The center-back earned 96 Portugal caps and league titles with Fenerbahce, Portugal, and Russia. Days after declaring his playing days were over, he was named the new sporting director at AEK Athens, so it's clear that football runs in his family.