Johnny Depp has had a long and illustrious film career yet never received an Academy Award. This is somewhat remarkable, given that the actor has played various roles and expertly filled each one's shoes.
From sad fairy tale characters to brutal criminal masters, Depp has played them all convincingly.
The Academy may not have recognized him for his outstanding work, but we will do so. The films listed here are among the finest in Johnny Depp's career. However, you're likely to have your preferences regarding which are Johnny Depp's best movies.
Here is a list of Top 5 Movies by Johnny Depp
1. Edward Scissorhands (1990)
Tim Burton's darkly humorous fantasy wasn't Depp's debut film, but it was arguably his most successful at the time. He produced a sympathetic and compassionate performance as Edward, the artificial man whose designer gave him scissors for hands, and it was a foreshadowing of his future success in Hollywood.
With fewer than 150 lines of conversation, Depp hardly gets an opportunity to talk, but his expression tells us everything we need to know about Edward's emotions, so he doesn't need to say much.
This is a fantastic film that continues to captivate people today. It still can make them cry, particularly when Winona asks him to embrace her. "I can't," he adds, terrified of transforming the young adolescent into a human pin cushion!
2. Pirates Of The Caribbean: The Curse of the Black Pearl (2003)
This was an unexpected success for a film based on a theme park attraction. It grossed nearly $654 million at the box office and made much more money with DVD sales.
Much of the film's popularity was due to Depp's hilarious portrayal as Captain Jack Sparrow, the pirate who not only hunted for riches but also had a gold heart!
With its unique visual effects, thrilling music soundtrack, and fantastical exploits of daring-do, this was the film that broke Hollywood's 'curse of the pirate movie.'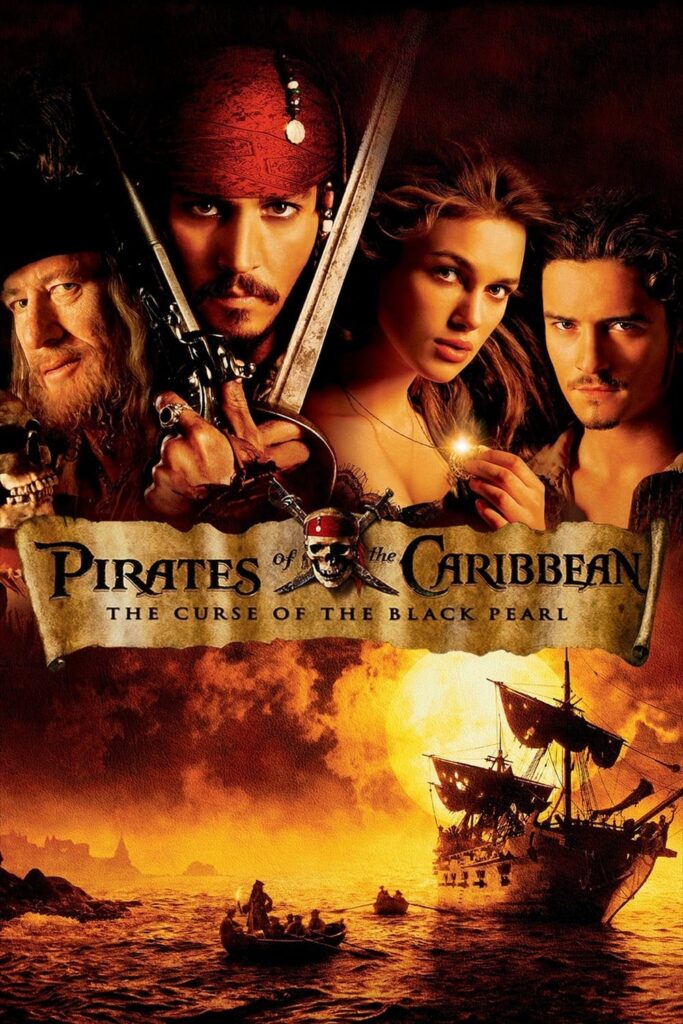 While swashbuckling films were popular in the 1940s and 1950s, they fell out of favor in the contemporary period due to box office flops like Pirates and Cutthroat Island.
While the sequels to Gore Verbinski's film weren't quite as spectacular, they were nevertheless successful because of Depp's performance as the leading pirate leader.
3. What's Eating Gilbert Grape (1993)
Leonardo DiCaprio justifiably garnered an Oscar nod for his portrayal of Arnie, Gilbert's disabled brother, but Depp needs to be recognized for his performance as the main character. He offers an incredibly compelling portrayal as the downtrodden guy having to care for his younger brother and morbidly fat mother, and he is the heart of this film.
The fraternal connection he has with DiCaprio is particularly heartbreaking since it's evident that their different personas like one another despite their disagreements.
The two of them are a delight to see, and there is a genuine feeling of loss when the film finishes, as additional time in their company would not have been unwelcome.
4. Sweeney Todd: The Demon Barber of Fleet Street (2007)
Going to the barbershop is always risky, but even if you don't always get the haircut you want, at least you leave with your throat intact. Unless, of course, your barber is Sweeny Todd! You'll not only receive a severe cut from the sharp edge of his sword, but you'll also most likely wind up as pie filling!
Thankfully, Todd is no longer alive, but Depp brilliantly brought him back to life for this film adaption of the Broadway musical.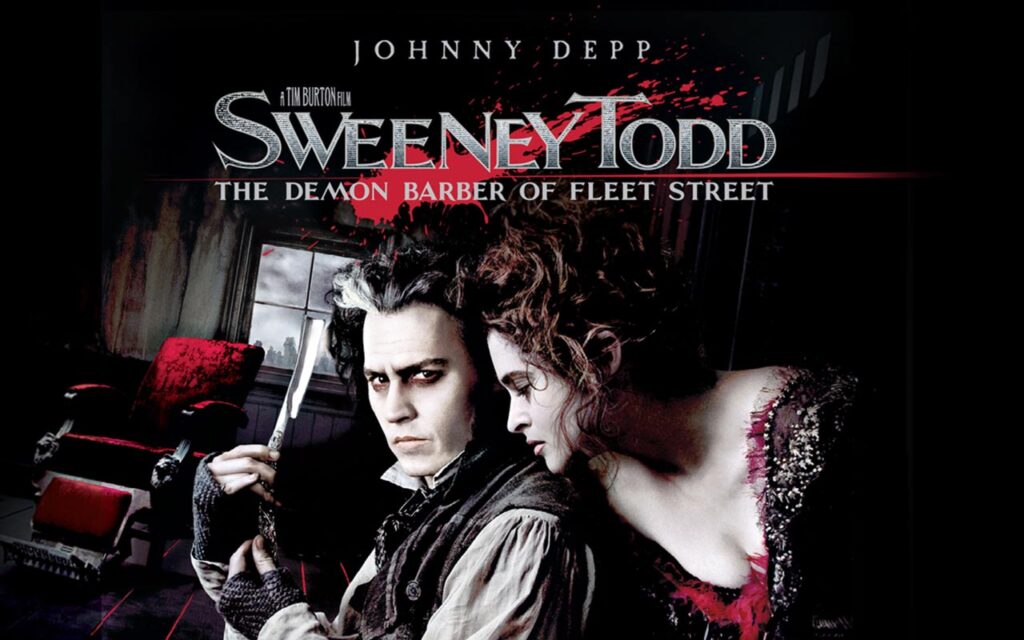 While Depp is best recognized as an actor, he also has a musical background. Thus his casting as the throat-cutting barber was no surprise.
He received his third Oscar nomination for his energetic and macabre performance but did not win. There Will Be Blood's Daniel Day-Lewis won, which is hilarious given that there was much more blood flying around in Tim Burton's gruesomely macabre musical.
5. Finding Neverland (2004)
Depp produced one of his most endearing performances in this true-life story of Peter Pan author J.M. Barrie. As the playwright who meets the Llewelyn Davies family, the source for his most famous work, he is very personable. His sequences with Freddie Highmore are particularly emotional, but the picture is a warm and heartwarming treat throughout.
Although this is not an accurate account of events, it received seven Academy Award nominations. Depp was nominated for an Oscar, but the trophy went to Jamie Foxx for his depiction of Ray Charles.
While Foxx deserved to take home the gold trophy, it was a tragedy that Depp was missed since his soft, whimsical portrayal as Barrie remains one of his greatest.