The most famous divorces of 2022 are the objective of this article. New Year, more couples have ended their marriages which were once celebrated the most. In this article, we're breaking down the celebrity breakups of 2022. We will discuss what caused these stars to part ways.
We will be discussing the couples whose love was not meant to last a lifetime. This includes Lisa Bonet and Jason Moma.
Chelsea Handler and Jo Koy
One of the recent divorces of celebrities in July is of Chelsa Handler. It was announced by Chelsea Handler that she and Joy Koy broke up ahead of their 1st anniversary. The former late-night host shared it anyway to honor their romance and penned a heartfelt tribute to him despite not making the marriage full.
Handler also said, "This man blew my heart open with love and because of him, my life experience has changed forever. To be loved and adored by @jokoy has been one of the greatest gifts of my life,"
Grimes and Chelsea Manning
When we talk about divorces and skip the name of Elon musk it will be strange.Grimes and Chelsea Manning have divorced after just four months of dating. This happened on 6 July.
Grime also has two children from her ex-husband Elon Musk, a billionaire in the world.
David Cone and Taja Abitbol
The marriage of Davi cone and Taja Abibol lasted only for 10 years. Both of them said goodbye to each other this July.
Taja Abitol said, "We don't know [what we are]. It's rough with the travel situation. He's always on the road. During baseball season it's hard for us, and sometimes in the off-season, it's not hard for us. She also said that it was too complicated.
They began dating at the now defunct restaurant where they first met each other. We can say this year is the year of divorces
Bronwyn Windham-Burke and Victoria Brito
After one year of dating "Real Housewives of Orange County," alum Braunwyn Windham-Burke and Victoria Brito said goodbye to each. She explained her feelings of sorrow about this break-up. She said she was feeling all things but she is sober now. The long-distance between them gave them the spirit of moving farther in the world.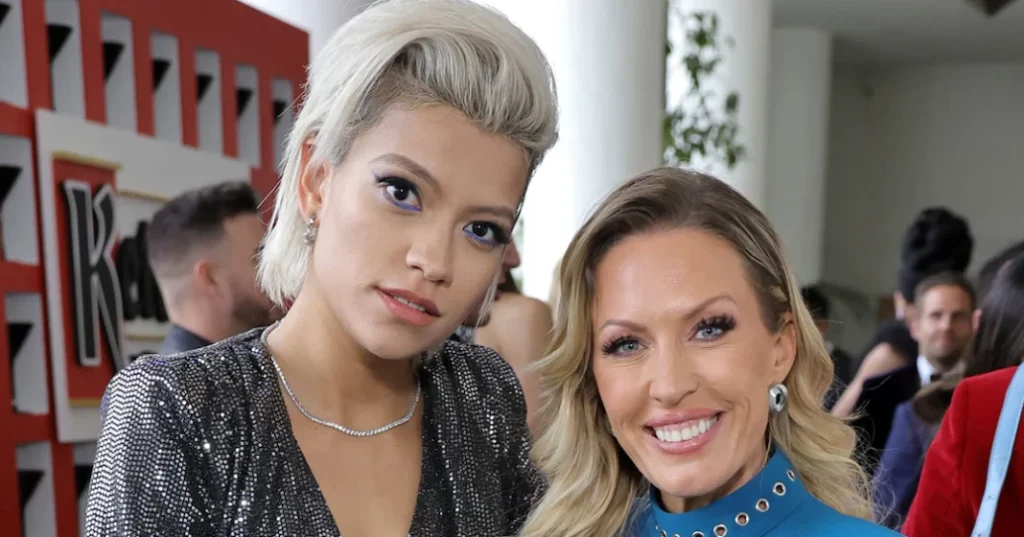 Rob and Eryn Marciano
After eleven years Rob, meteorologist, and Eryn Marcino shifted to divorce. According to the Westchester county supreme court record Eryn filed for divorce back on June 18, 2021. They have two offspring. Madelyn and Mason. Madelynn is 10 years old while Mason is a baby of only four years.
Ronnie Ortiz-Magro and Saffire Matos
On Instagram, the post of the separation of Ronnie Ortiz-Magro and Saffire Matos spread like a wild wire in the jungle. This pair left each other throwing shade at each other.
On social media, it was posted by Matos that a partner will find you in peace and leave you in pieces. whereas a righty partner will find you in pieces and lead you to peace.
Sabrina Soto and Dean Sheremet
The ending of engagement to dean Sheremet was announced by HGTV star Sabrina Soto on July 3 at the start of this month. She has posted on Instagram that some of you had noticed that I had been not wearing a ring. She also said that I made up my mind to end the engagement and I had never been more proud of myself.
June 2022: Shakira and Gerard Piqué
Divorce of Shakira and Pique is one of the most famous divorces of the celebrities. Shakira, a world-known singer, and Gerard Pique, a famous football player announced their divorce in early June. The joint statement of both stars said that they had regretted being separated from each other. Their ultimate priority was the well-being of their children.