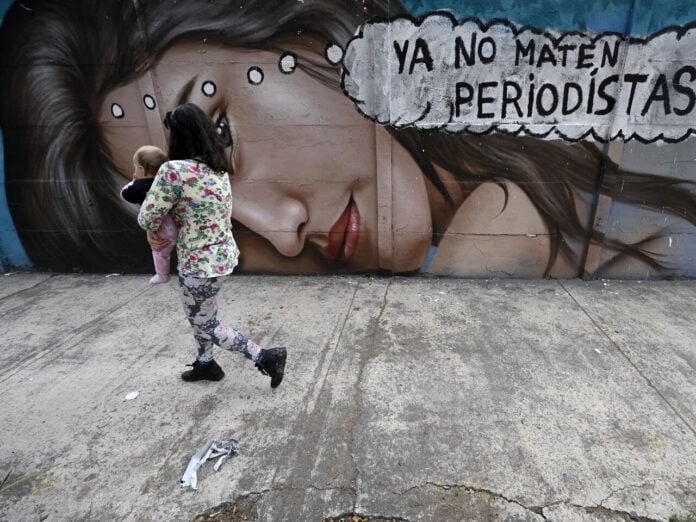 The year 2022 has been one of the deadliest years for journalists in Mexico, which is currently regarded as the most hazardous place for journalists outside of a combat zone.
Juan Arjon Lopez, a 62 years old independent journalist who maintained a news page on Facebook, was murdered in San Luis Rio Colorado, near the US border in the northern state of Sonora. A source at the Sonora attorney general's office said that the deceased journalist was recognized using his fingerprints, hours after the state prosecutor informed reporters that a body with tattoos matching those of Arjon had been discovered. He went missing on August 9th.  
Authorities haven't reached a conclusion yet whether the actual cause of the death was the journalist's employment, his function as a representative of local companies for future media development, or anything else. An autopsy revealed that the cause of death was blunt trauma, according to the initial reports.
Arjon's final news posts on his Facebook page "What are you frightened of?" showed concern with this attack. This Facebook post was about drug usage and the recovery of several stolen items which is thought to be a reason for him to be deceased as the journalist was well-known for his work in San Luis.
San Luis which is located over the border from Yuma, Arizona, has long been recognized for medical and dental practices provided to Americans. However, in recent years, the region has been affected by drug cartel violence. In March, some searchers discovered 11 dead bodies in secret burial trenches near a rubbish dump in San Luis.
Another Attacking earlier this August in Mexico
According to sources, Mexico is one of the most threatening countries in the world for journalists and journalism with at least 34 media personnel violently murdered as soon as President Andres Manuel took charge in 2018. In 2022, at least 17 journalists have been killed.
Earlier this year, another journalist named Antonio de la Cruz in northeastern Mexico was murdered while he was leaving his house with his daughter.
Armando Linares, another journalist from the western state of Michoacan, was shot dead at home in the town of Zitacuaro. His murder was followed by the killing of his colleague, Roberto Toledo, who was killed at the same place. Not only this but many other reporters and crime scene broadcasters were killed and found dead in several places in Mexico.
Another report from media rights organizations stated at least 13 journalists have been murdered in Mexico this year, making it one of the world's most dangerous places for journalists.
Last week, four employees of a radio station in the border city of Ciudad Juarez were murdered mercilessly in what police described as gang-related violence. A week earlier, journalist Ernesto Mendez was murdered at his own bar in the central state of Guanajuato. Since 2000, more than 150 media employees have been assassinated in the Latin American country, with just a quarter of the killings leading to convictions.