Man Photographed As A Baby On 'Nevermind' Cover Sues Nirvana For Sexual Exploitation. In a pool of a naked 4-month old infant, which appears to swim on a bill pierced with a fish hook for a dollar, the cover of Nevermind, an album alleged to help redefine rock music in 1991.
This baby, now Spencer Elden, who is 30 years old, sued Nirvana on child exploitation and pornography and said that the band deliberately distributed the baby's naked photo as a baby.
He's suing each defendant for $150,000 in damages, including band members, Kurt Cobain's estate, photographer Kirk Weddle, Universal Music, Geffen Records, Warner Records, and MCA Music.
Weddle, who was a friend of Elden's father, took the cover photo. Weddle is accused of creating a "sexually explicit" snapshot of Elden, according to the lawsuit. It says that there was some resistance to including Elden's genitals on the album cover at first, and the idea was to cover it with a sticker.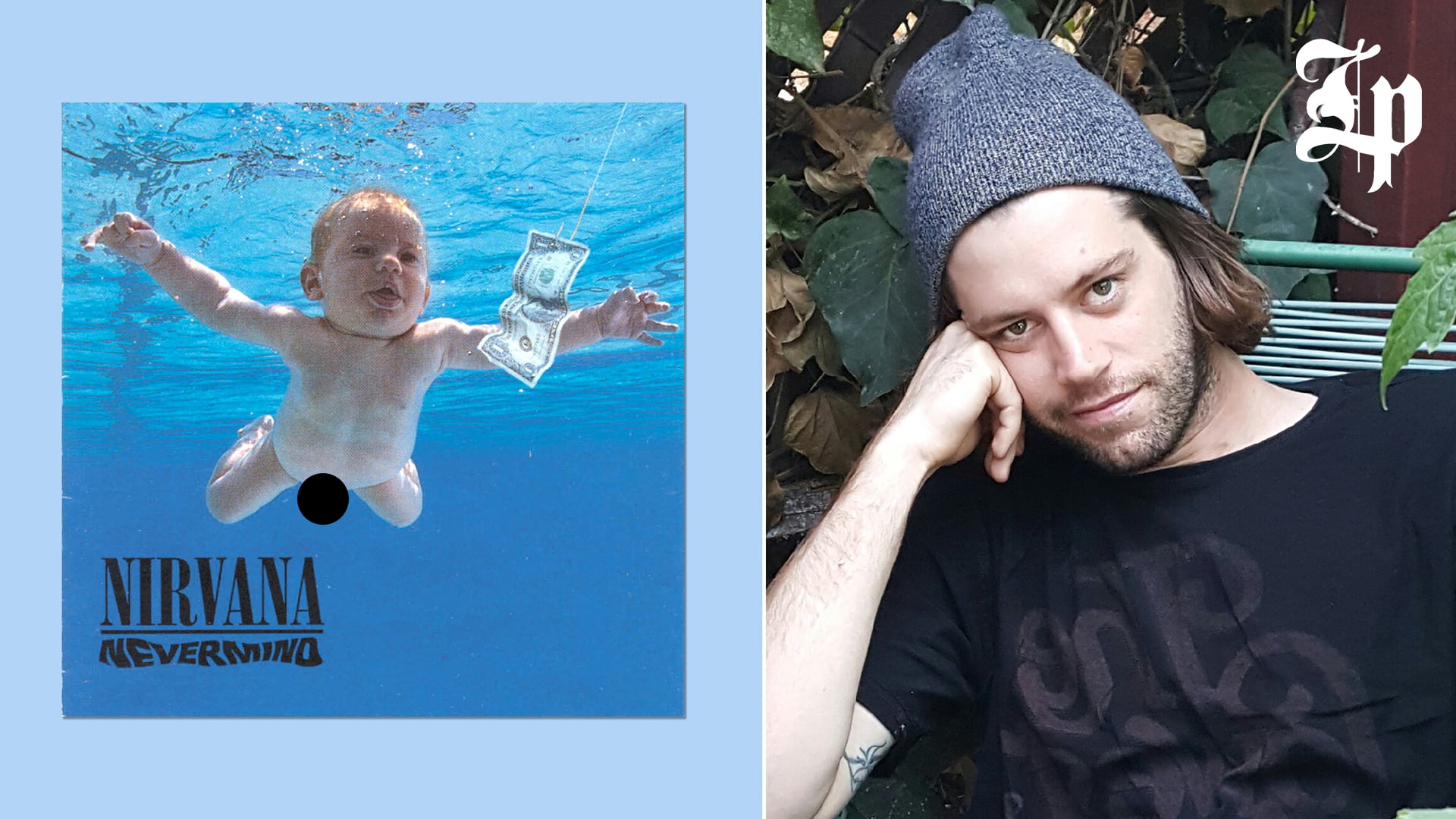 "However, the stickers were never on the cover of the CD," the court ruled.
According to the lawsuit, Elden's parents never signed a release approving the use of the image, and Elden never got any remuneration.
Elden's attorney, Robert Lewis, says in the case that "Spencer's true identity and legal name are inextricably wedded to the commercial sexual exploitation he endured as a youngster."
Elden has endured emotional distress and interference with his dynamic and educational growth, according to Lewis.
On Wednesday, Nirvana fans flocked to social media to express their skepticism about Elden's reasons.
According to Twitter users, Elden has the word "Nevermind" tattooed across his chest and has a lengthy history of posing underwater about the album cover.
Elden, then in high school, struggled to make sense of his public image in a 2008 interview with NPR.
"It's kind of cool that a lot of people around the world have seen my penis," he stated. I'm simply a regular kid having a good time and doing my best while I'm here."
Spencer Elden tone had changed dramatically by 2016 when he spoke with GQ Australia. "Recently I asked, 'What if I didn't want everybody to watch my freak penis?'" he explained. "I haven't got a lot of options."
In the same interview, he confessed that his opinions about the album cover had altered after inviting Nirvana to participate in an art event he and Weddle were planning. "I was referred to their managers and lawyers," he explained. Why am I still on their cover if I am not that important?"
Learn More About Latest News