ESPN Cancels Rachel Nichols' show, Pulls her from NBA Coverage Following Race Controversy. On June 24, 2021, at STAPLES Center in Los Angeles, California, ESPN sideline reporter Rachel Nichols reviews the sport during Game 3 of the Western Conference Finals of the 2021 NBA Playoffs.
ESPN announced Wednesday that Rachel Nichols' show will be canceled and that the longtime reporter will be removed from NBA coverage due to the ongoing outcry over race-related comments she made regarding former colleague Maria Taylor.
Nichols' daily show "The Jump" will be canceled by ESPN, which aims to replace it with fresh NBA content. When this system will go off the air is unknown.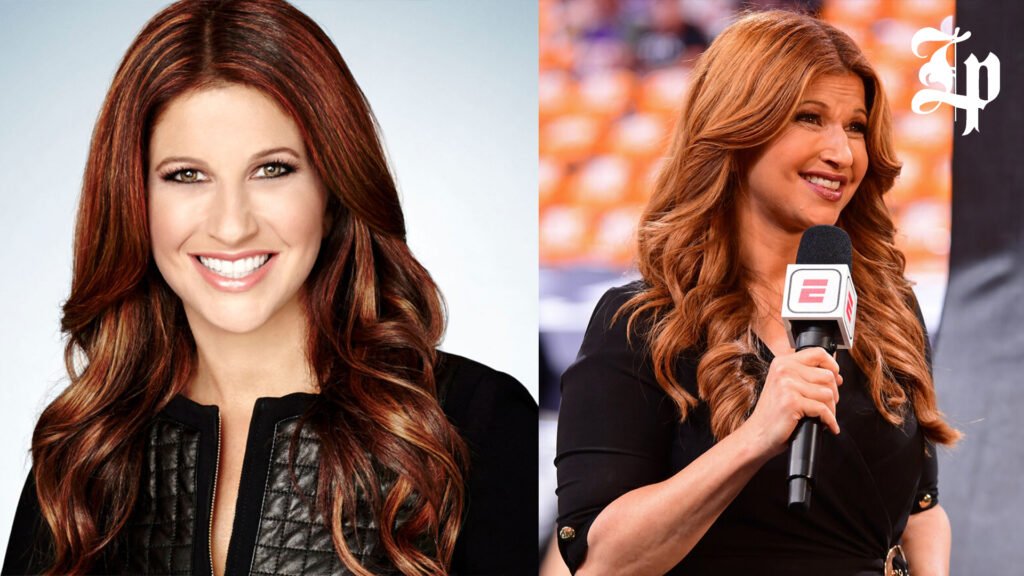 "This has been the finest way for all of us to our NBA coverage. Rachel is a fantastic reporter, host, and writer, and we appreciate all of her efforts to our NBA content," ESPN's senior VP for manufacturing, David Roberts, said in a statement.
Nichols appeared to confirm the cancellation of her present on Wednesday. In a tweet, she wrote, "The Jump was never supposed to last forever, but it definitely was fun." More to come…" she added.
The comments Nichols made a year earlier to Adam Mendelsohn, an advisor to NBA superstar LeBron James, were published in a New York Times piece in July, and they caused a stir within the Walt Disney-owned company and the NBA world. Taylor earned a job presenting ESPN's pregame and postgame coverage of the 2020 NBA Finals because she is Black, and the network is trying to improve its diversity record, according to Nichols, who said she believes her words were recorded without her knowledge. In audio acquired by the Times, Nichols, who is white, stated, "If you need to give her additional things to do because you're feeling pressurized about your poor long-term record on diversity — which, by the way, I personally know from the female side of it."
"Just look for it elsewhere. You're not going to get it from me or take anything away from me," she declared.
Following the Times revelation, ESPN placed Nichols on the bench for the 2021 NBA Finals. She returned to hosting "The Jump" after a brief sabbatical.
Nichols apologized to Taylor on air after the recording of her critique surfaced.
Taylor stepped down from ESPN earlier this year after failing to get a contract extension with the network. She became a number and correspondent for NBC Sports at the Summer Olympic Games in Tokyo.
Learn More About Latest News