The Premier League is one of the finest and one of the most watched sports competitions in the world. Teams and players battle it out for collective and individual glory. Their fans are equally competitive. They are very enthusiastic and emotionally attached to their clubs. They leave no stone unturned in celebrating their hearts when their team emerges victorious. Last season was also full of joys and sorrows for different clubs. The competition went to the wire with Liverpool and Manchester City fighting till the last day for the glorious and prestigious winners trophy. Thanks to a comeback initiated by Rodri and then two scintillating strikes from Gundogan, the Citizens ended on top.
The Premier League is on the verge of beginning. Teams have already fought a battle on paper. They have tried to sign the best roster. Teams have to put a lot of money on their players. The transfer window is about to close and the season is not far from the beginning. In this article, we will discuss the top 3 teams in the 2021/22 season. This will help you a great deal if you want to earn money from the fantasy premier league.
1. Manchester City
The Citizens have excelled in the competition. They have won it on 6 occasions in the last 10 years. In the last season, they lost only three games and still won the trophy by a fine margin. This tells that Pep Guardiola's side needs to be on its toes to remain on top. This season they have worked out one area that could have been exploited by their opposition. They have signed a quality striker in the shape of Erling Haaland. However, they have let go of Raheem Sterling and Gabrial Jesus. Jack Grealish is most likely to assume the role of Raheem. Big shoes to fill for the Englishman.
Midfield is formidable as ever. Kevin De Bruyne, who is on the list of best premier league players of all time, will direct the traffic as usual. Gundogan, Rodri, and the young Foden are also trusted shoulders. The defense is where the strength of the City lies. Ruben Diaz, Laporte, and Walker are more than trusted feet. Ederson will be the one safeguarding their goal. With the new signing of Haaland and an already in-form team, experts will not be surprised if City retains the title. So you know whom to back while playing fantasy premier league.
2. Liverpool
The Reds were denied the title by the barest of margins last season. They were agonizingly close to winning it. This time around Klops ' team seems to be more than prepared to turn the tables on top English sides. They have signed Darwin Nunez for a healthy sum of €85m from Benfica. Mane who scored a lot of goals for the Anfield side has now found a new home in Allianz Arena. Nunez who is young is deemed to surpass him as far as scoring goals is concerned. He is predicted to be among the best premier league players this season. Apart from that midfield is still a worry for Liverpool.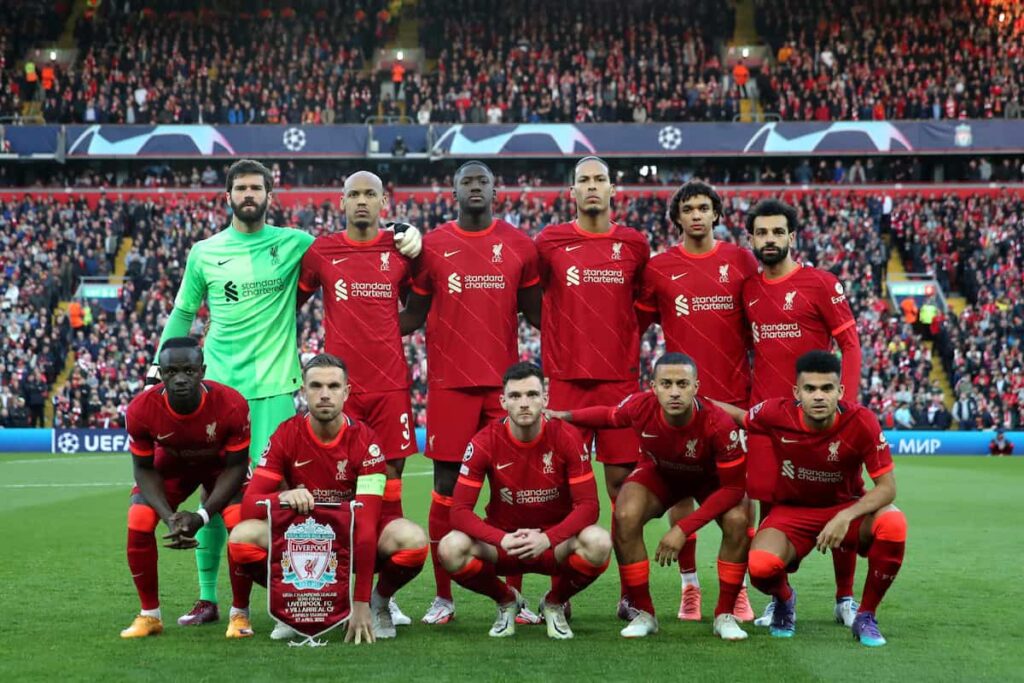 Thiago is a relief in this situation. Fabinho will hold the play. But their midfield is not sure-fire. In attack, they have plenty of options in Firminio, Diaz, and Jota, not to mention the Egyptian King Muhammad Salah. Their defense is very strong. They have arguably the best defender in the world, Virgil. Their full-backs, Trent and Robertson are for sure expected to feed in a lot of scoring chances. However, citing all the possibilities, letting Mane go was not a wise option. They might suffer if the Nunez adventure does not pay off. Still, they will be among the teams in Premier League 2022/23 to look forward to.
3. Chelsea
Chelsea has entered a new era. In Roman Abramovich's time, they saw a lot of success. Now under the new owners, Todd Boehly they will for sure try to the fullest to repeat their recent success. They got rid of Lukaku, to begin with. They signed an in-form Raheem Sterling from the Citizens. Signing Koulibaly from Napoli has added more fire to their defense. They have a variety of German options to be used as a striker. Kai Havertz, who scored the decisive goal in the Champions League final and Timo Werner will compete for the spot.
However, Timo might make a move to RB Leipzig. This will leave Chelsea with a spot to fill. They have been linked with signing Cristiano Ronaldo. They were also interested in singing Raphiha. However, now they rely greatly on Mount and their other English prodigy to fire to succeed. Silva in the backline and the Senagalese duo are expected to be consistent. Under the German Tuchel, Chelsea is one of the teams to be looked forward to if you want to earn a fantasy premier league.