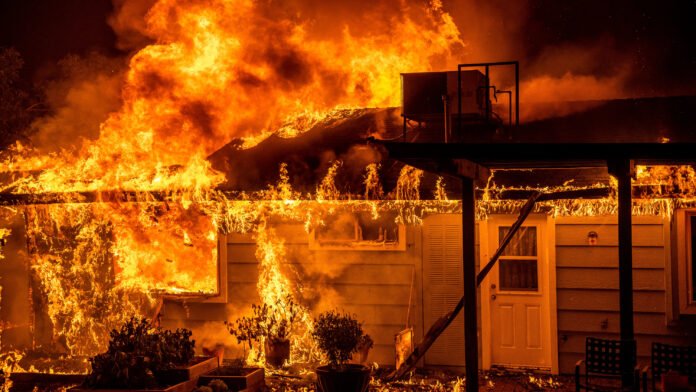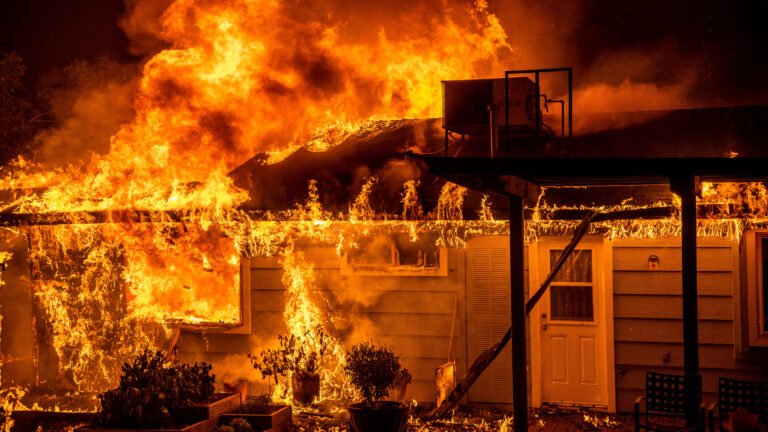 When fast-moving wildfire began to spread more than 6000 thousand people living outside Yosemite national parks were ordered to evacuate the place as soon as possible. Drought and high temperatures in the United States continued to fuel the dangerous blazes. An emergency was declared in Mariposa county when these blazes started to spread. This wild burnt 4,800 hectares.
Oak fire was declared the largest wildfire so far this year in the State. Spreading of this wildfire due to increasing global warming, scientists declared this wildfire more destructive over the last thirty years.
Helicopters, other aircraft, and bulldozers were used to bring the blaze under control which broke out in California. More than 400 firefighters took part to cease such dangerous blazes in California.
Explosive fire behaviour
Explosive fire behaviour has always been challenging for firefighters said to call fire, the state fire agency. There is more danger of disaster due to wildfire than the risk of flood in the United States. One can easily estimate how critical the situation is.
After research was made, about 140 million properties across the state include residential and commercial buildings as well as vital infrastructures including schools and airports. People and property which are close to some risk are 80 million. While those who are at least moderate risk include 30.4 million.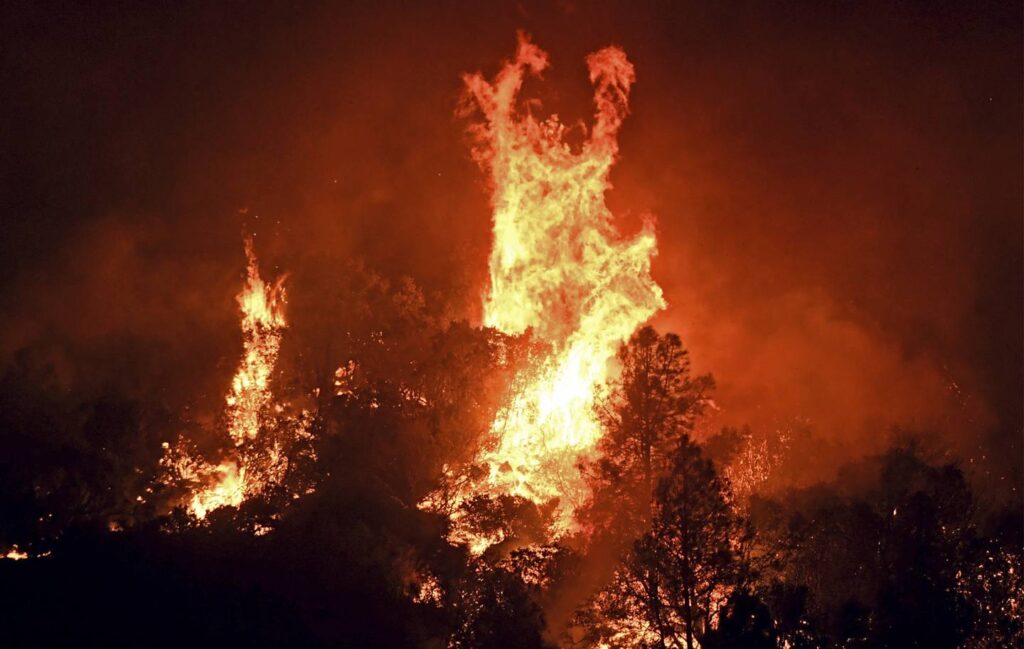 On one side there is an increased risk of lives and properties, which has put immense pressure on federal firefighters to work in these life-threatening blazes, on the other side these firefighters raise their voices about low pay and hazardous working conditions.
Increasingly larger and deadlier fires have been experienced in California. This has made the region much warmer and drier over the past thirty years. Scientists were of the view that weather would be more extreme and wildfires could be more frequent, destructive, and unpredictable.
Pacific gas and Electric statement
It was said on the website of Pacific gas and Electric that the homes and businesses are more than 3,100 in number that had lost power and there is still no indication of when it would be restored.
Second largest wildfire
The second largest wildfire in the history of the state happened in California dixie. This wildfire became the reason for destroying the tiny historic town. The place which was once the gold rush era of California was in trouble due to high flaming blazes which destroyed its gas station hotel and bars.
Some statements from authorities
Plumas County Supervisor Kevin Goss wrote on Thursday on Facebook that the fire "burnt down our entire downtown. Our historical buildings, families' homes, small businesses, and our children's schools are completely lost."
US Representative Doug LaMalfa, who represents the area, said in an emotional Facebook video, "We lost Greenville tonight,""There are just no words."
This blaze broke out on July 21 which is called the state's largest current wildfire with the glowing blaze. Due to these flames, more than 1,305 square kilometres were blackened. It had burnt dozens of homes before making the new run.
One of the firefighters said we did everything that was in our hands but sometimes it's just not enough.